bags, Beauty, Celebs, clothes, dresses, events, fashion, fashion shows, featured, lifestyle, looks, models, Rotterdam, style, trends
Salonè Della Moda (Prt. 2)
6:16 PM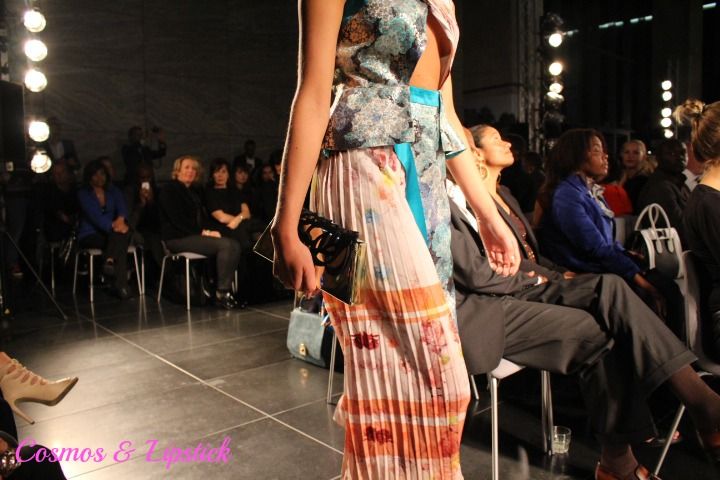 "A woman should always dress to be remembered, not simply to be noticed"
I know I had promised to publish the second part of the
Salonè Della Moda
event before the weekend, but something came up and another followed, with a business bloggers brunch on Sunday… so yes. Please excuse my busy schedule.
I have received tons of great comments (offline) about the blog post of the first part of the event.
I'm assuming that I did a great thing on the writing? Or people just love my DRAMATIC ways.
Whatever the case may be, the entire production was
ALL THAT AND A BOX OF CHOCOLATE
!
(Christmas is just around the corner, which means that
I have traded my chips for something more delicious!)
The second night of Salonè Della Moda was not only magnificent, but also a bit short for me. Unfortunately duty called (A girl with a lifestyle like mine, is still in need of a 9 to 5… you know to pay bills, and
SHOES
!),
which made me miss the majority of the shows.
But,
OH
HOLLY
FASHION
TRINITY
(Karl Lagerfeld, Anna Wintour & Andre Leon Talley)
I was
BLOWN
AWAY
by the Ricky Lee
and Aennis Eunis fashion show!
They
FABULOUS
piece and pretty fabrics combined
with the sickest accessories….
I COULD NOT!
I was
SO
shocked I could barely take pictures!
Sitting pretty on the front row has its benefits. Not only am I being seeing and eyeballed
to death by others *wink*, but I was able to really "study" what was walking by.
The bags, the shoes and the fine cutes were to die for.
Of course I couldn't let the night pass by, without taking a
picture with the sweet and talented guys of
Orpheus
!
This was definitely a weekend to remember.
who worked in/with/ around this production!