accessories, Beauty, Black woman, Chanel, clothes, fashion, Forever 21, girls, hair, Heels, Jeffrey Campbell, life, lipstick, looks, make up, Men, must haves, Saint Laurent, YSL, Yves Saint Laurent
The Pitbull in a skirt!
2:57 PM
Who says you can't combine
men's clothes whit a skirt?
It's been a while since I shot another outfit… and this time as ya'll can see, it shows
how my personality can sometimes be so contradicting to my environment here in Holland.
Everything looks so calm and peaceful, until…
I hit up the little town of Goes a few days ago dressed in a YSL men's shirt (courtesy of my favorite men's store
Credo
, in The Hague), a pleaded leather skirt from
Forever21
, a pair of spiked up Litas by
JeffreyCampbell
and a delicious
Chanel
lip, and ended up being stared at like I was some kind of walking fashion billboard.
It's funny sometimes how people react to the way that I look…
I mean for me, this is just some casual day-to-day outfit!
No drama, no extra fairy dust…
just a toned down version of my persona.
I have to confess, that I
LOVE
wearing men's shirts and sweaters.
Somehow it always completes an outfit when I'm combining it with a feminine item!
I am known to be a little feisty, so I guess toning it down
at times and mixing things up is a fun way to enjoy both
of my sides!
I'm a mix of the best of BOTH WORLDS!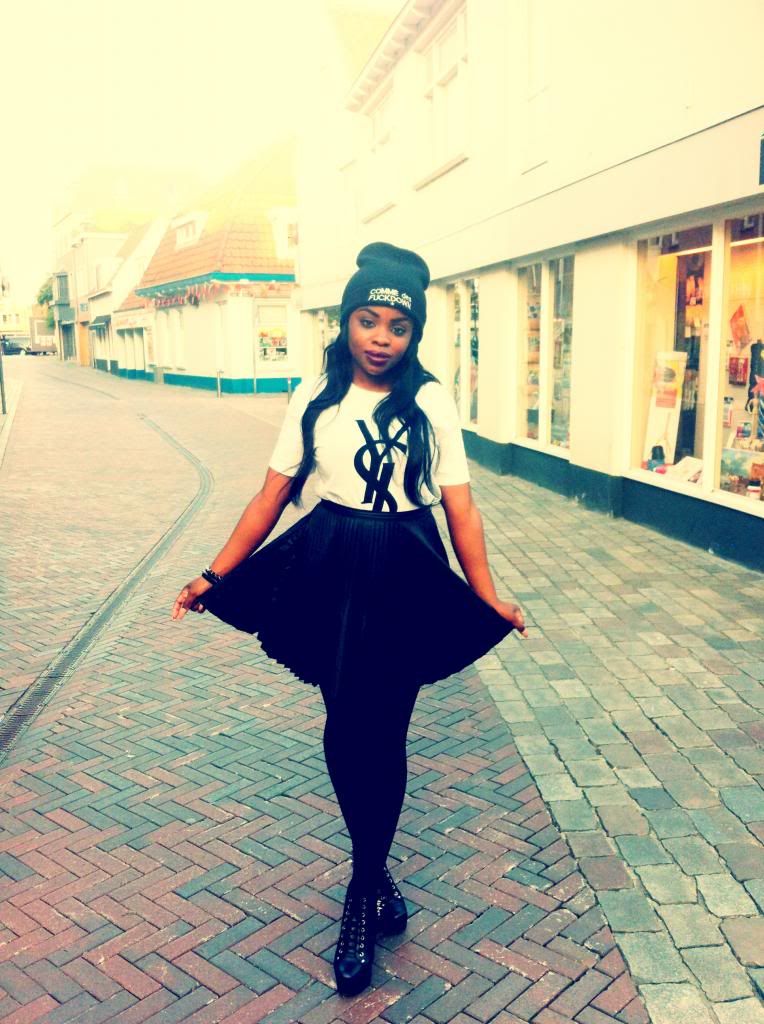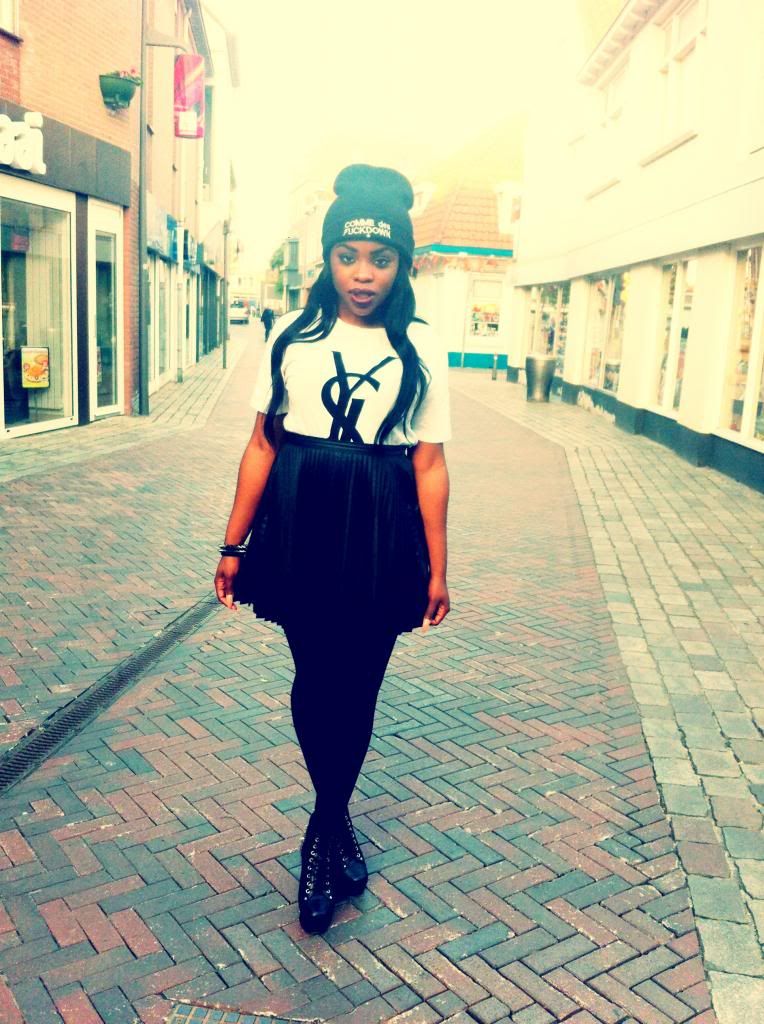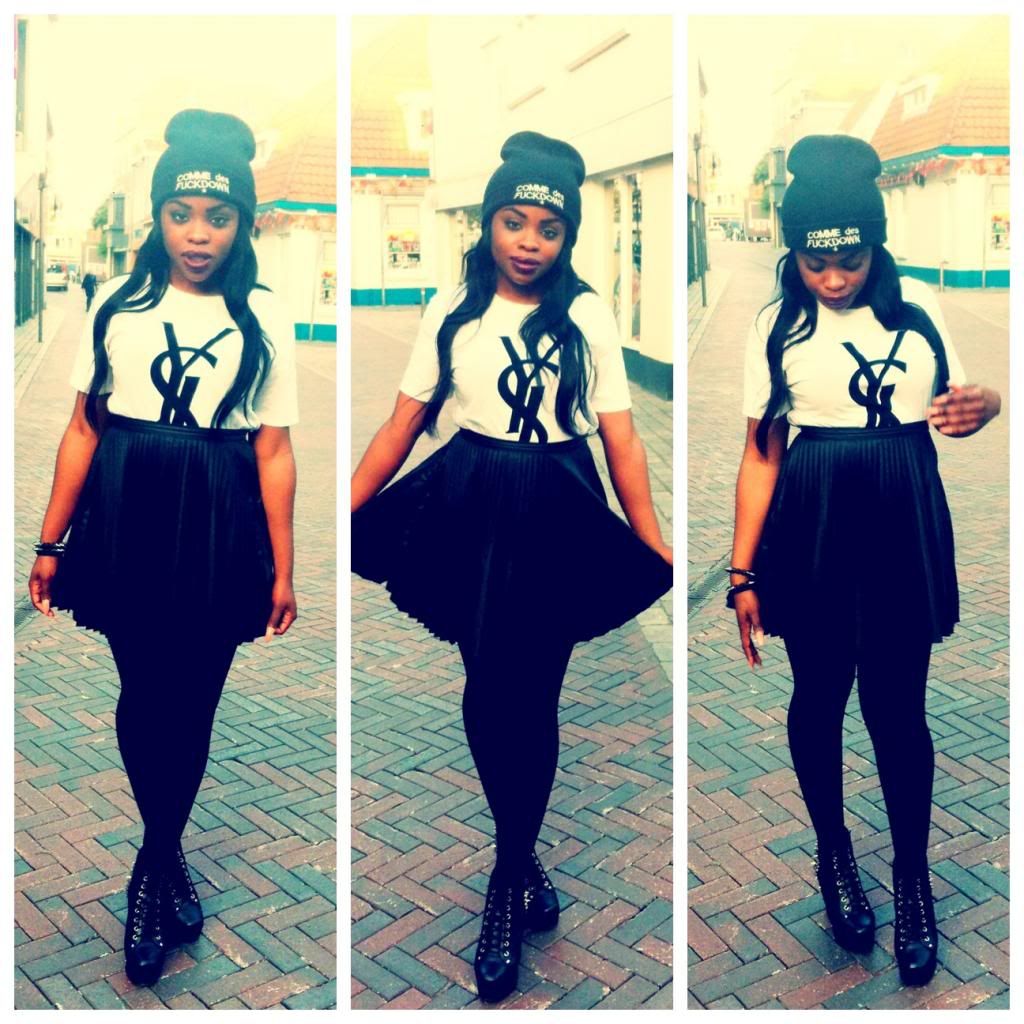 T-shirt: Yves Saint Lauren, leather skirt: Forever21
Shoes: Jeffrey Campbell, Spiked bracelet & beanie:
FabChiq
Quote of the day: It's easy to take a girl out of the hood,
but how can you take the hood out of the girl?