ANTM, Beauty, Black woman, Celebs, Chanel, dresses, events, fashion, Forever 21, girlfriends, girls, interview, life, lifestyle, Palladium, quotes
Fifty Shades of Hell No!
1:21 AM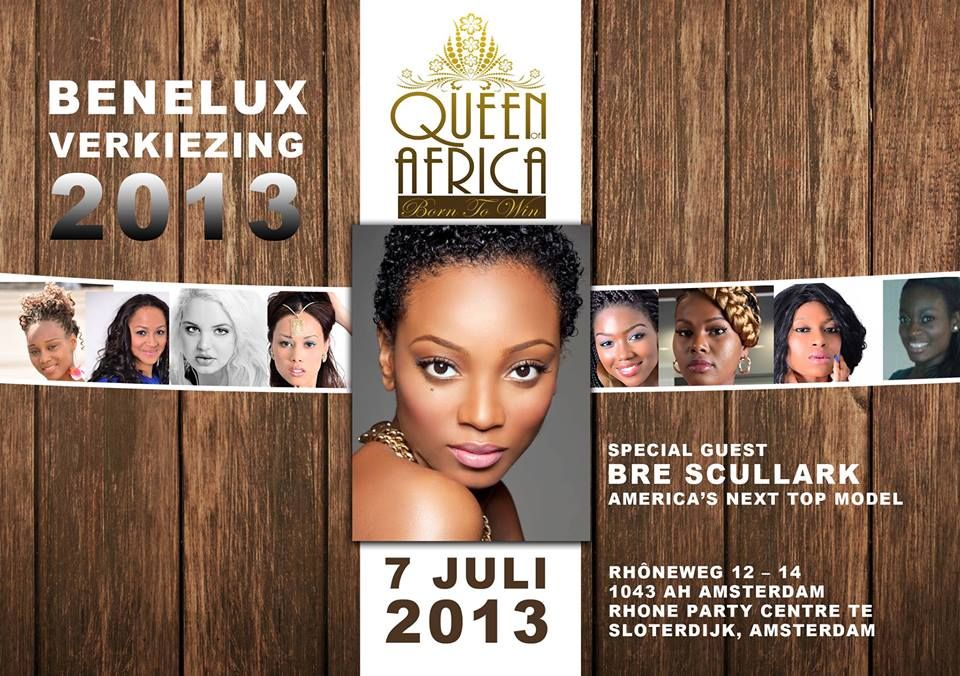 Why do people like to play with my emotions so much?
I hope the summer is as good to ya'll as it has been to me for these past few days!
I wish everyone a summer full of love, fun, laughter, and of course a lot of FABULOUSNESS!
The past few weeks before the summer had been very stressful due to 1000 of deadlines for projects and school papers…
I have been busy catching up on events, fashion week, friends,
working on my company and everything in between.
But that's not what I wanted to talk about… not at all…
Before you continue to read this post…
I'm going to be
VERY
honest… I apologize in advance for everyone
that I'm about to put on blast. I've been quiet for too long…
I usually don't write anything negative about people…
ok, well except when they're asking for it…
If you're under 18 years old, do me a favor, close this window,
shut down your computer/ laptop and go and play outside!
Everything that is being written from this point on… is based on my
OWN
opinions,
a.k.a I am speaking for
MYSELF
and
NOT
for the ladies in this blog post!
Back at the beginning of this month, there was a beauty pageant held in Amsterdam.
Let me start off by saying that people over here will
find any random reason to host a beauty pageant.
For every race, skin color, weave length and ass size,
there is a "beauty pageant" related to it!
This time, I got the opportunity to attend the "Queen of Africa BeNeLux" pageant with my girl Augustina Austin, Editor-in-Chief of
ABINAONLINE.com
and our business partner miss Emelia.
Let me be very clear, I
NEVER
attend any of these beauty pageants, but the thing that attracted me the most about this one, was the fact that they had
Bre Scullark
on the flyer as special guest!
For all of you who don't know who Bre is… Google is your best friend in times of need!
And for the ones who are too lazy to look it up… Bre was one of the fierce divas during the 5th cycle of America's Next Top model & ended up in the top 3!

I couldn't freaking deal!
Let's be honest, having an American celebrity in Holland,
who is coming to host an event, means you got
BIG
plans and you mean business!
I was sooooo excited! Hell, I even went to Antwerp to get myself
an black leather overall dress from Forever21 ,
paired with my Palladium boots and some Chanel lipstick
and got my hair did with a long ass braided ponytail!
Bitch, I was all
THAT
& a bag of pink glitter sprinkled
over a white unicorn on a rainbow!
But 3 days before the event took place… the shadiness started.
Because of
ABINAONLINE.com
had press access to the event; we were told that
there would be a press conference on the Friday prior to the event. Due to some circumstances,
Augustina wasn't able to make it, and had asked me to go in her place.
I was peeing all over myself, because that meant that I had to go by myself,
but thank the fashion gods for my partner in crime Fran, who agreed to go with me.
Now the day BEFORE the press conference, we were told that Bre wasn't going to be there because her plane would be landing on that same day and she would be tired.
So the conference had been postponed to the Sunday (the day of the event).
Now here is where my shady-radar started going off:
First of all, how in the hell ya'll have somebody booked to land on
the same day as the day she is supposed to be at a press conference?
Second of all, why in the hell should a press conference take place
AFTER
a beauty pageant?
I work in the PR field, and I know damn well that nobody is going to have time
to sit around
AFTER
a beauty pageant wanting to ask people questions.
Ain't nobody got time for that!
You would want to go and congratulate the winner, hug the losers
and Instagram your
OOTD
! Be real!
I started being skeptical… but I just let it go.
Now on the day of the pageant…

(Lord forgive me for what I'm about to say…)
I don't even know how to describe this whole mess….
And to keep it descent… I'm just going to summaries what in the hell happened.
Bre was NOWHERE to be found, the hall looked like some kind of YMCA youth center,
it was hot as hell, and the event was full of unrehearsed shenanigans!


I wanted my money back!
(Even though I didn't pay for the entrance!)
I felt like I was robed of my innocence!
I came there to get a picture with Bre…. I left without one
AND
1000 brain cells lighter!
The ratchetness and struggle of that event
WAS REAL
!
After my girls and I left ,we had a little chit-chat about
what in the hell we had gotten ourselves into.
Fact of the matter was, Augustina had asked the
event organizer where Bre had been.
She had to cancel her flight due to "family issues"
*
drops the mic and walks off stage… turns around,
walks back and pics up the mic.*
Ladies and gentlemen…
WHAT DAFUQ?
So, first she can't be at the press conference because of her flight
and now she's not even here because she had family issues?
I couldn't believe my ears!
This was some shady ass palm tree shit!
Fast forward to a couple of weeks ago.
My girl Augustina got a tweet from Bre herself, asking if she was
going to pay for the event that she had used her name for.
I thought we were in the Twilight zone! We didn't know where Bre was coming
from all of a sudden AND we didn't even know what she was talking about.
After a few tweets back and forth (and one re-tweet from Bre to me) it became all clear that the organizer had lied to get more publicity for the event, but that it had all backfired!
She had booked Bre, but never paid and told her that because of poor sales… the event was canceled!
Shit
WASN'T CANCELED AT ALL… I WAS THERE!!!!
And I'm
STILL MAD I WAISTED AN OUTFIT ON THAT MESS!!!!
This is some
HEAVY KATT STACKS PULLIN' A SOULJA BOY
on 'em!
If I had known all of this would have happened, I would have pulled out my phone
while screaming "
WORLDSTAR
" to record this hot ass mess and publish it all over the world!
There is always something
SHADY
about all these beauty pageants going on here in this country. People will sell their weaves to the devil to try and make a success out of nothing.
After all was said and done, Bre apologized to my girl because
she didn't know and I had found inner peace knowing that Bre wasn't a "no show" kind of girl!
I still hope to meet her and give her the biggest hug she's ever had,
because I
LOVE
me some Bre!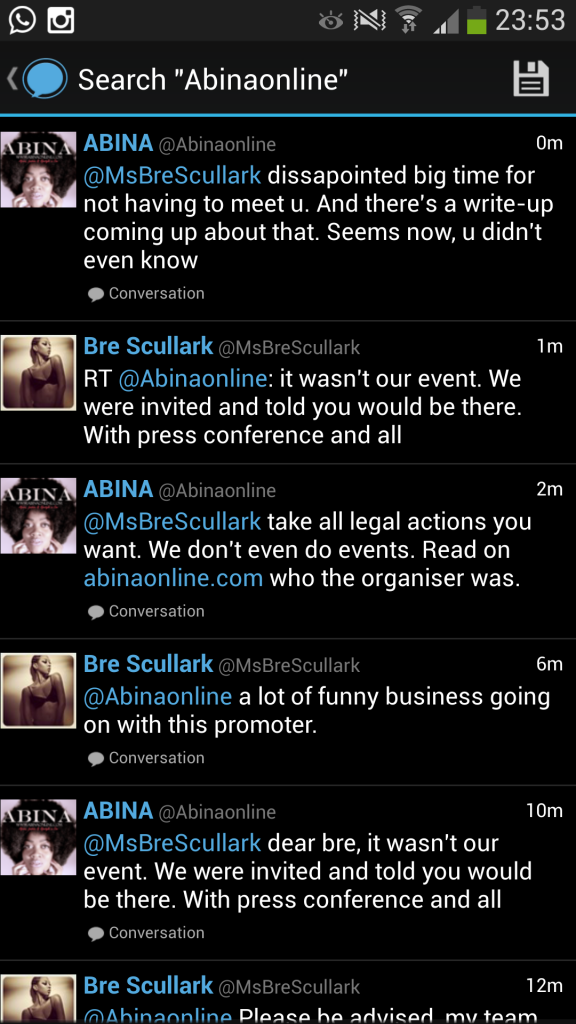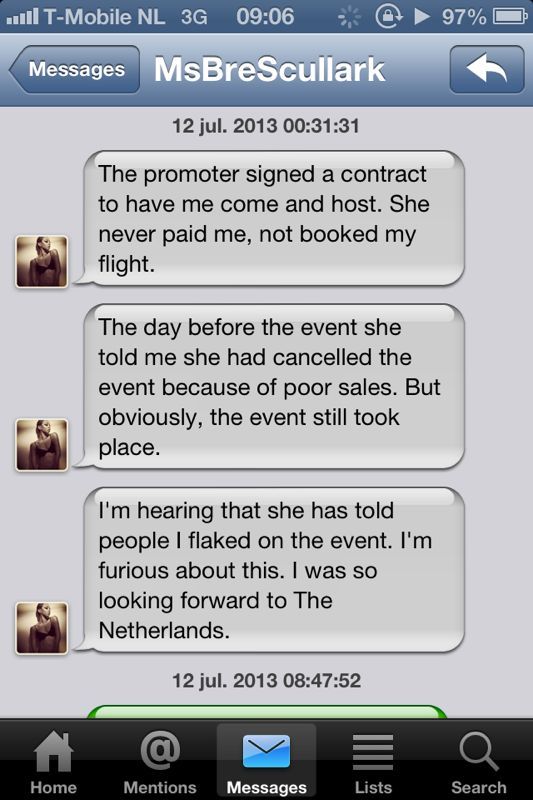 I might get on some people's "blacklist" after this post…
but truth be told… I couldn't care less!
I was send here on this planet to tell the truth and nothing
but the truth so help me the fashion gods…
I still want to congratulate the winner of the pageant;
she seemed to have her heart at the right place…
Now let's just hope she'll do something
good while holding her title!
Quote of the day: What goes on in the dark will eventually come to the light!