accessories, africa, African, Art, bags, Beauty, black man, Black woman, clothes, color, fashion, girls, Lady Africa, life, lifestyle, looks, shoes
Lady Africa; The Pop-Up Boutique
11:17 PM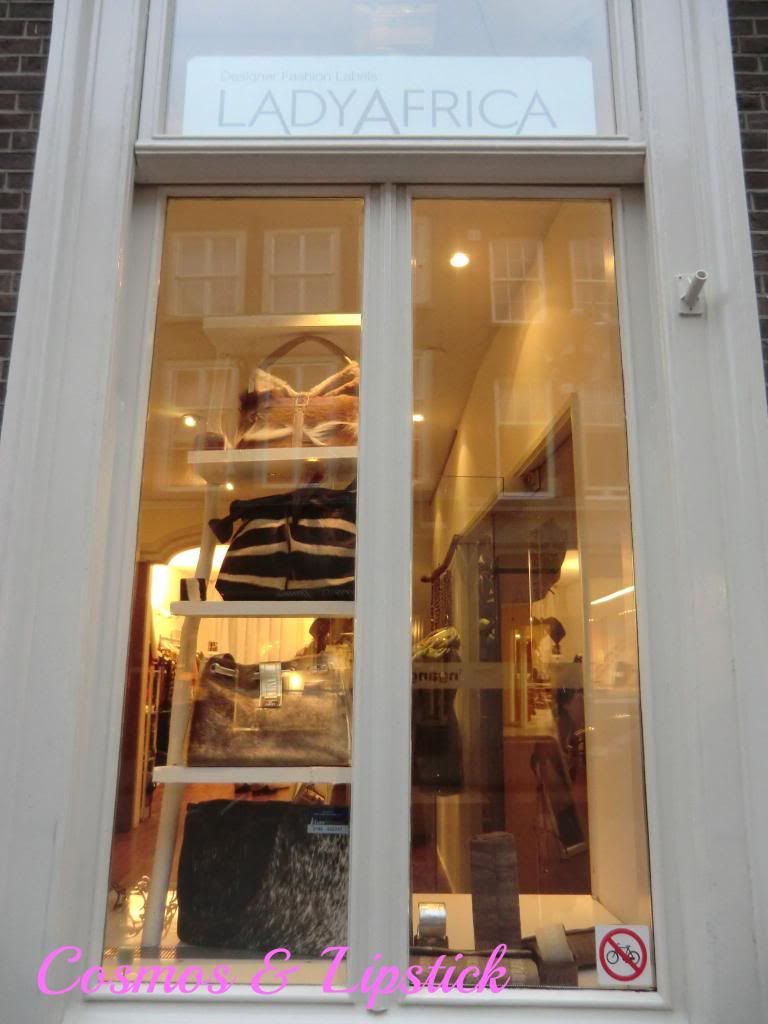 The holidays are coming!
Am I the only one, who likes to add color
to her life during these cold days?


No?...


Thank the fashion gods for
As some of you might have noticed, there are a couple of posts on this blog on African fashion designers label Lady Africa.
What can I say, I just love my roots!
The colors, the fabric, the (hi)story behind some of theses pieces
has enough to make people just want to book a
FIRST CLASS
flight to the
warm and rich continent of
AFRICA
and bust out in some heavy
AZONTO
session!
I have good news for the fashionistas living around The Hague,
who would
LOVE
to own a little piece of Africa…
The label has opened up a "Pop-Up" Boutique at the Noordeinde,
near the queen's palace to fulfill every colorful need!
From bags, to heels, to fabulous dresses and of course
not to forget great items for
HIM!
I had the opportunity to look around and take pictures of my favorite items
to share with my readers… but giirrrllssss… it's a good thing that I am "trying" to
save up a little money… I would have completely emptied the store.
But because the holidays are
ALMOST
here…
I have a
GOOD
reason to go back and spend a little ;)
The store is open for 3 more weeks, from Tuesday till Sunday…
so don't wait up to long to pass by!
(And for the ones who don't live around… don't worry; besides shipping nationally,
Lady Africa also ships to Germany, Belgium, France and the UK!)