Beyonce, busy, cosmetics, Cosmos&Lipstick, EGO Brand, events, fashion, food, girls, Lady Africa, life, lifestyle, personal
Cosmos & Lipstick: Girls Night Out!
9:04 PM
Ladies, have ya'll ever had the need to do something that you had never done before? Or something that you only dreamed of doing…. But never really had the opportunity to do…
Well, maybe this can be your chance to do something…. totally out of your comfort zone!
I am proud to announce that I will be hosting my very first event of the year, this coming Friday, February 28th !
We are going to have some
SERIOUS
fun, while mastering the art that is
POLE DANCING
!
Ladies, it's time to let you hair down & enjoy a night of fun with your girlfriends and other ladies alike who dare to get in contact with their sexy side… and to be honest, there is nothing WRONG with that. (I'm strongly against the status quo of what people define as being appropriate… ain't nobody got time for that!)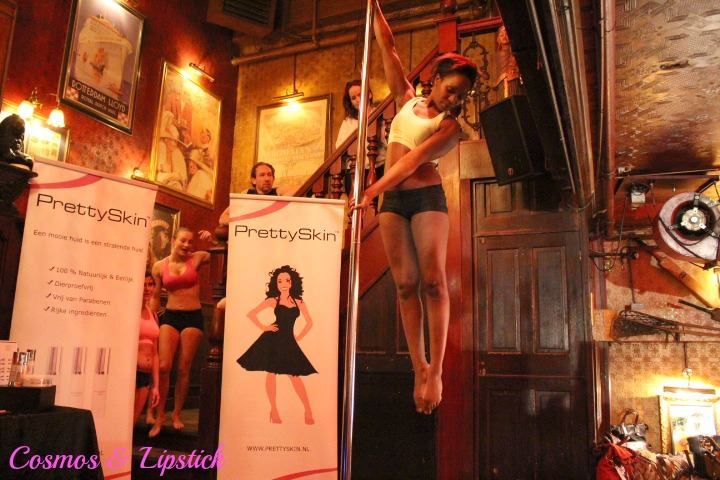 As the month of February is coming to an end, I thought that it would be a great idea to close it off with some sexy-time.
Let's be honest for a split second, if Beyoncé can go a round and re-claim herself, why can't other ladies go out of their way and enjoy themselves as well however they want to? (Now don't get me wrong, I don't expect every female to go out there and flaunt her goodies for the whole world to see)
We, as women are often so busy competing with each other that we
forget that we can also have a great time with one another…
And I am rambling on, but you guys know what I mean!
I first came in contact with the ladies of Paaldans Zoetermeer a few weeks
ago when I was attending the Angels Fashion ladies night event in Rotterdam.
I couldn't believe my eyes. These girls were
BAD AS HELL
!
(And with bad, I mean
HELLA FABULOUS
!)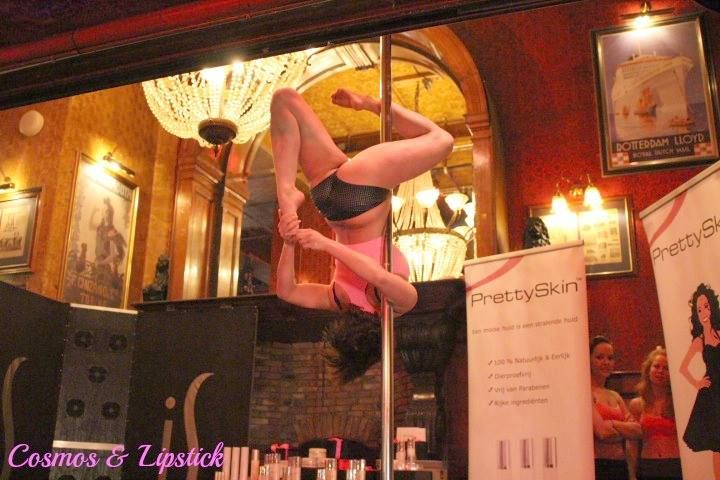 I know I
HAD
to follow a class, and so I came up with the
Girls Night Out
event!
I think that
EVERY WOMAN
should have at least tried pole dancing
ONCE
in her
LIFETIME
!
I've been to strip clubs before and visit them whenever I'm in New York, (I hope my mom doesn't read this!) and have always been intrigued by all those tricks these girls can do. I'm not going to lie, it looks easy… but I know for sure it can be a challenge to hold up your own body weight… especially when you're hanging upside down.
Ever since pole dancing became a "fitness hype" it has broken down the barriers of being something "shameful" and something women shouldn't be talking about… let alone be doing.
But we all know how I do, when people tell me to go left… I'll go right!
Being in your Twenties is challenging! Hell, this is the time when we
all try and go our own ways… to look & find our selves.
And therefor I would like to invite
YOU
to come and join me this coming Friday, February 28th, in Zoetermeer to enjoy a pole dancing workshop, followed by some healthy drinks, sponsored by
Aspire Drinks Nederland
, and snacks & sweets by DI-JCupcakes.
Our other sponsors for the event have also come up with FABULOUS and meaningful goodies that we will be giving away during the night. (I can't tell too much, but if you love bandage dresses and would like to opt for a sexy look… I'd suggest you come to the event!)
For only 25 Eros's p.p. you will get to learn the sexiest tricks in the business by a certified pole dancing
DIVA
!
The Cosmos & Lipstick: Girls Night Out is sponsored by:
Quote of the day: Nobody remembers the nights they stayed at home and got plenty of sleep!