"Je doet STIFF"
– Aisha
A few days ago, I had the opportunities to hang out with female MC
I am Aisha.
You might remember a post I did a few months ago about her brand new video (at that time) and my fashion craze about her HUMONGOUS tutu she was wearing.
(if you don't know what I'm talking about go and read it…I was all over the place!)
Well, we talked a few times and on Tuesday we met up for a day full of fun!
(mind you that I had to wake up at 6 am… because I had made an appointment for her to do her hair at one of my girl's house…and off course… we were a lil' bit late…
you know black people sometimes have issues with time! Lol!)
The day started off in the Bijlmer, where Aisha got her hair did by my girl
Willemien from

LedUb

.
Her magic fingers did the trick, while I was watching BET!
It took her a few hours and by 12 pm, we were out of the door
& up to Aisha's next appointment.
We took a "taxi" to head to down town Amsterdam. One thing about Amsterdam, is that you have them "taxis" who will take you anywhere for half the price of a

REAL

certified taxi.
These "taxis" are called "snoders"… and her comes my confession…
it was my

FIRST

time

EVER

in one of those.… I know, I know…I'm pathetic!
(We don't have those types of taxis in The Hague!)
Anyways, to get back to my story, we got off at the famous "Albert Cuyp market"
and went on the look for a nails salon, to get Aisha's nails done.
Did I forget to tell you she was preparing for a fashion shoot for a music magazine?
Yes?
Oh… well now you know why she had to do her hair so early in the morning!
Unfortunately , every nails salon we entered, didn't have time to fix her nails…
So we had to move to Jooze, where Aisha usually get's her last touch ups
on her hair
by hairdresser Rodney.
We talked, laughed (... I got called a pretty girl
J
) while her hair was
getting straightened, cut & curled up.
After all was said and done, we had to rush to the studio for Aisha's shoot, where Kim Keizer's intern Geneveive (Kim K. is Aisha's stylist)
and Yolanda (Aisha's MUA) were waiting on us.
We got in the studio, and didn't waste no time in changing Aisha into her outfits.
Yolanda was doing her make up while I was doing her nails.
I shot a few behind the scenes pictures and videos, which I will publish
when the magazine hits the stands.
The outfits were bad ass and she looked
AMAZING

.
Good job to Kim K. & Genevieve for the styling
(I even helped out a lil' bit…
I threw my "BAD" ring on her for one of her outfits!)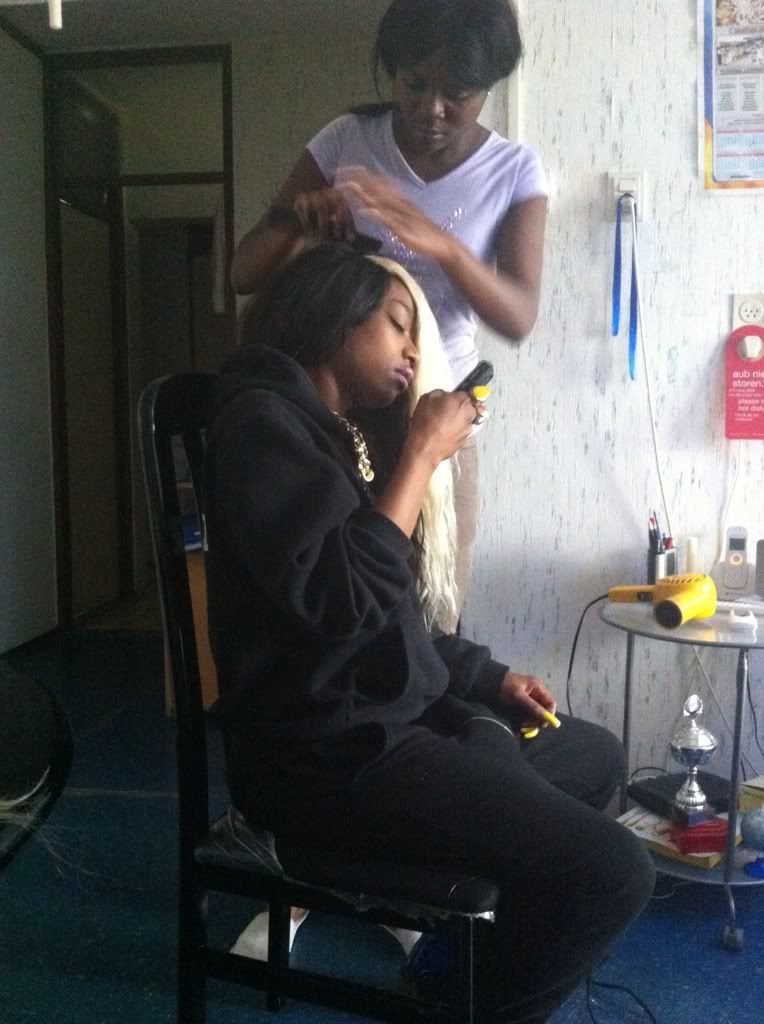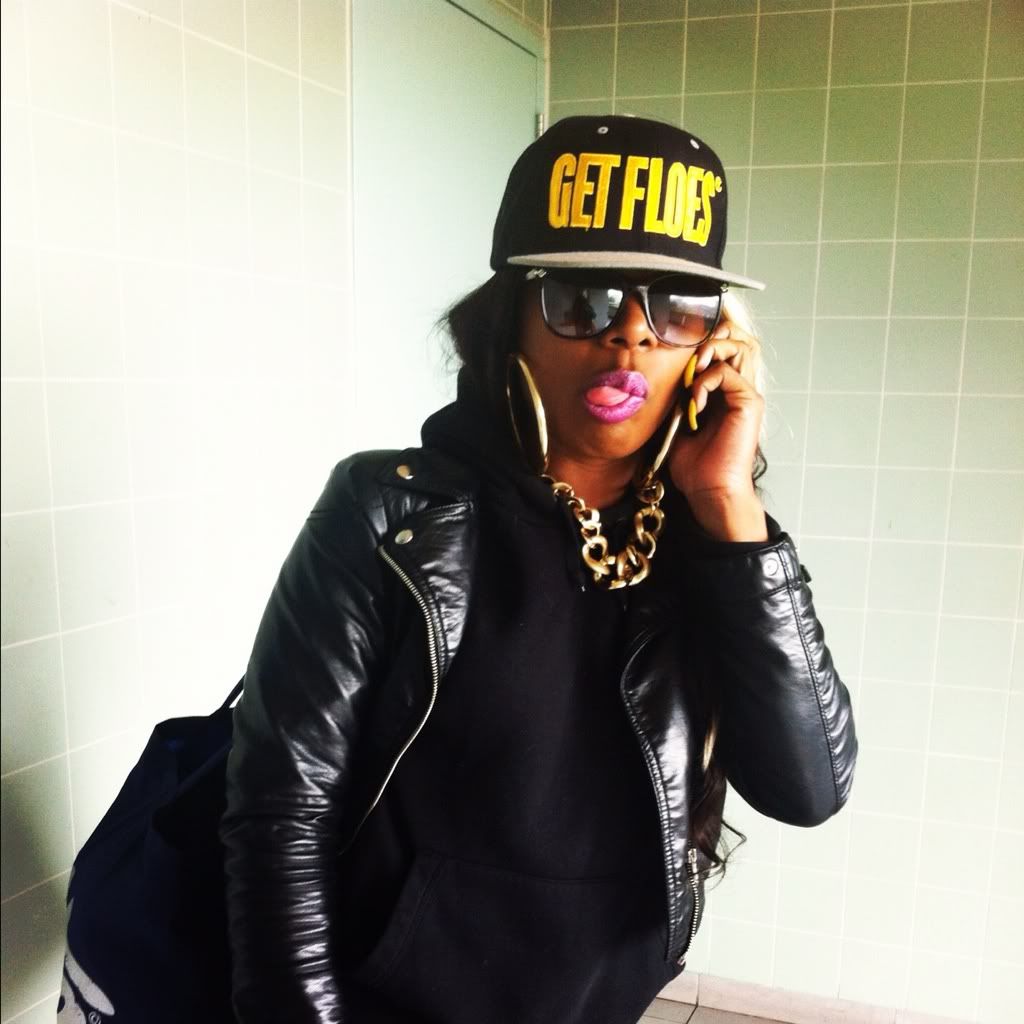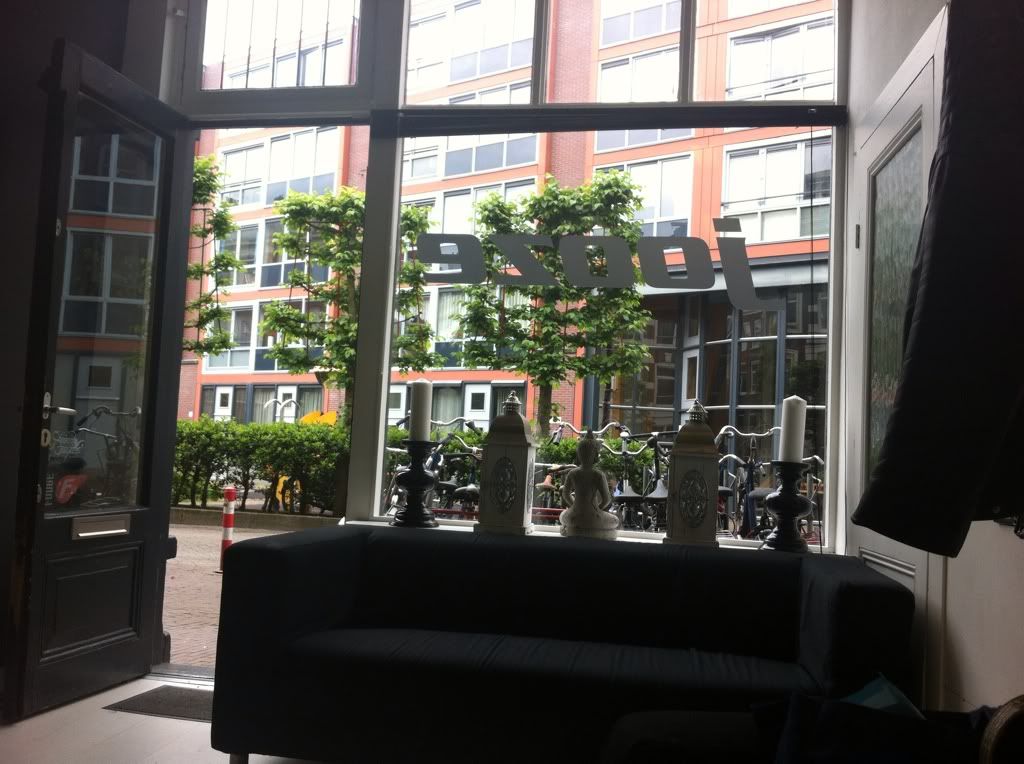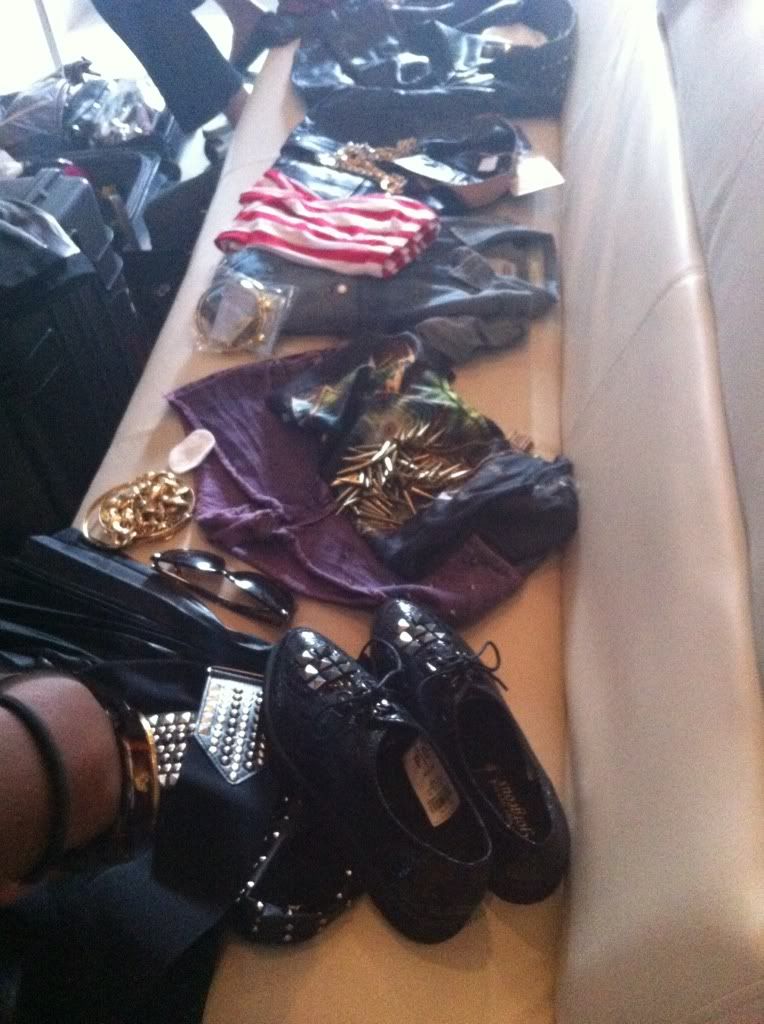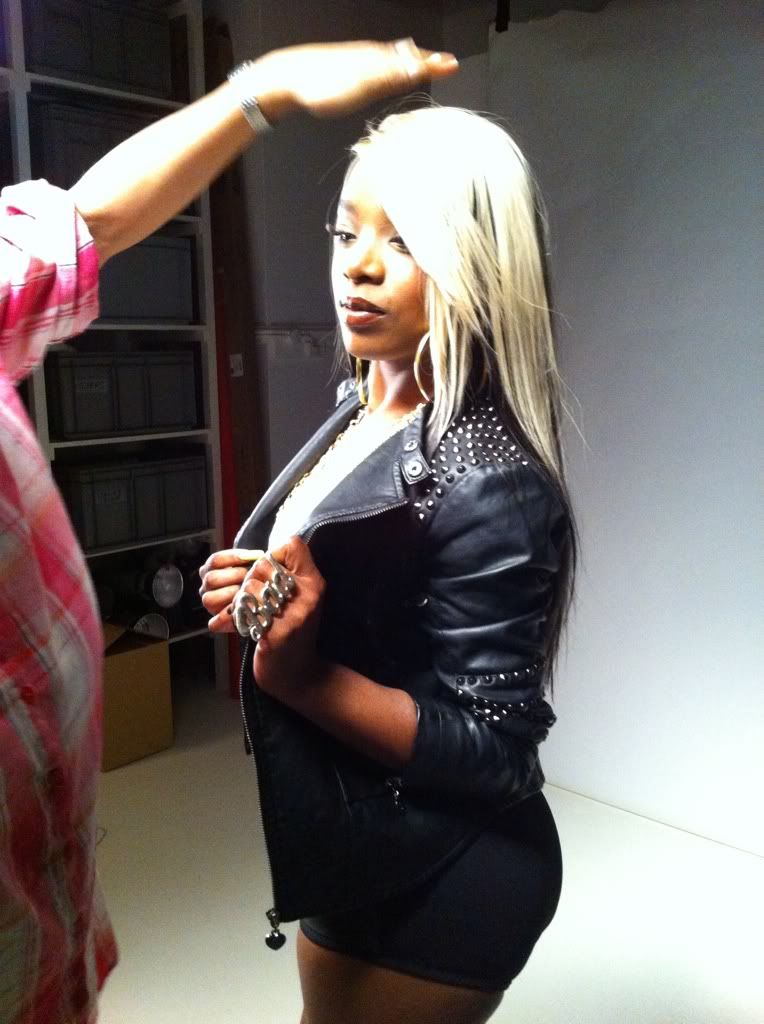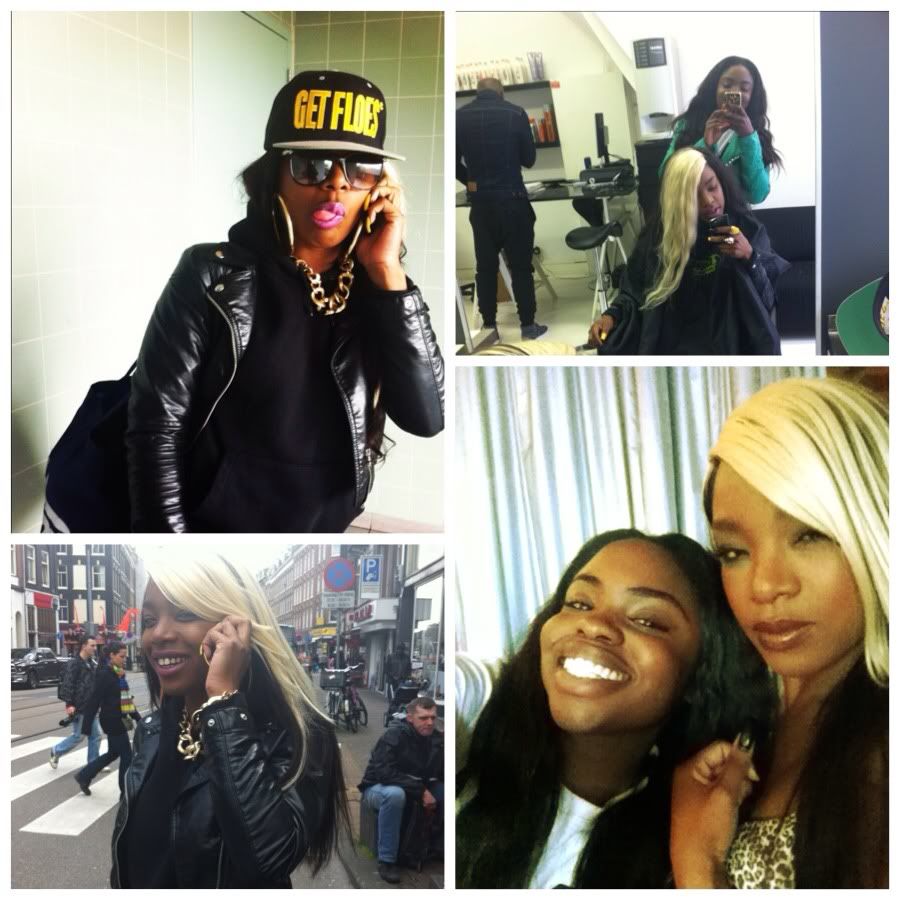 I had a blast hanging around with Aisha. She's a sweet and funny person inside

AND

out.
Ya'll checked out her new video recently??
Quote of the day: Who's the next person I'm gonna hang around with???
Any volunteers?