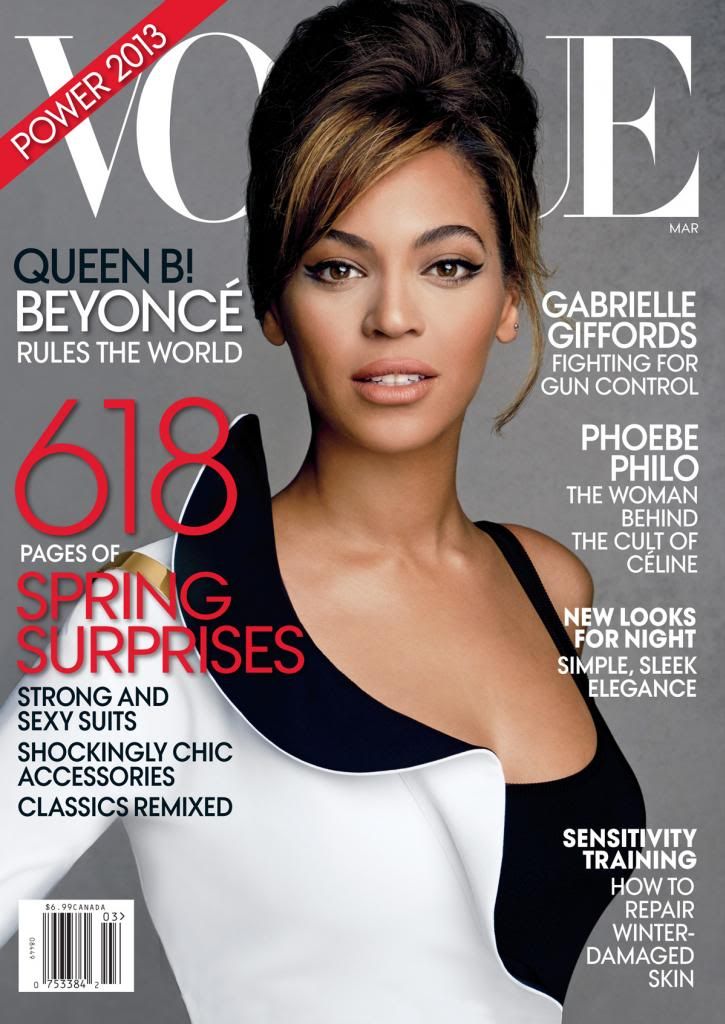 I swear I'm not a STAN!
As Beyoncé is probably working hard on her upcoming tour
(
WHICH
I GOT TICKETS FOR!!!!!!!
)
she continues to slay and snatch wigs here and there.
King B. graces this month's Vogue issue looking more fabulous then ever!
Anna Wintour knows how to play in on the "Beyoncé-hype"
I can sit here and give you all the details about this fabulous
women and the
FANTASTIC
clothing she is wearing….
But this cover and the rest of the pictures have been discussed
all over the Internet for a while now and
re-read what has already been written!
But there is on thing that I will say.
I

LOVE

the Vogue, I really do…
But it took me 2

FREAKING

days to find the interview in the magazine!
I understand all them ads and I
LOVE
them too, but
I has

BLISTERS

on my fingers for the past few days!
And as I was browsing through my blog,
I saw that I had a lot of Beyoncé-related post in the past few weeks….
I might come off a little bit too THIRSTY
(which I'm not!)
So ladies and gentlemen…without further ado…
This is the main reason why this chick got me
running to the hair shop on a daily basis!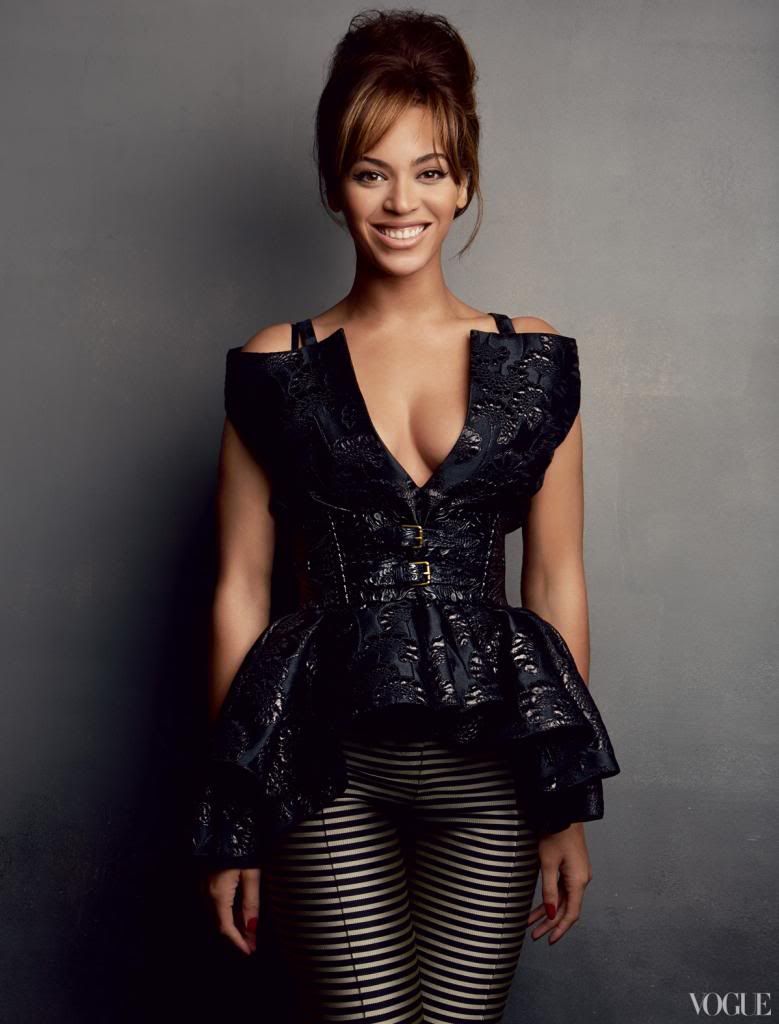 Top: Marni, pants: Haider Ackermann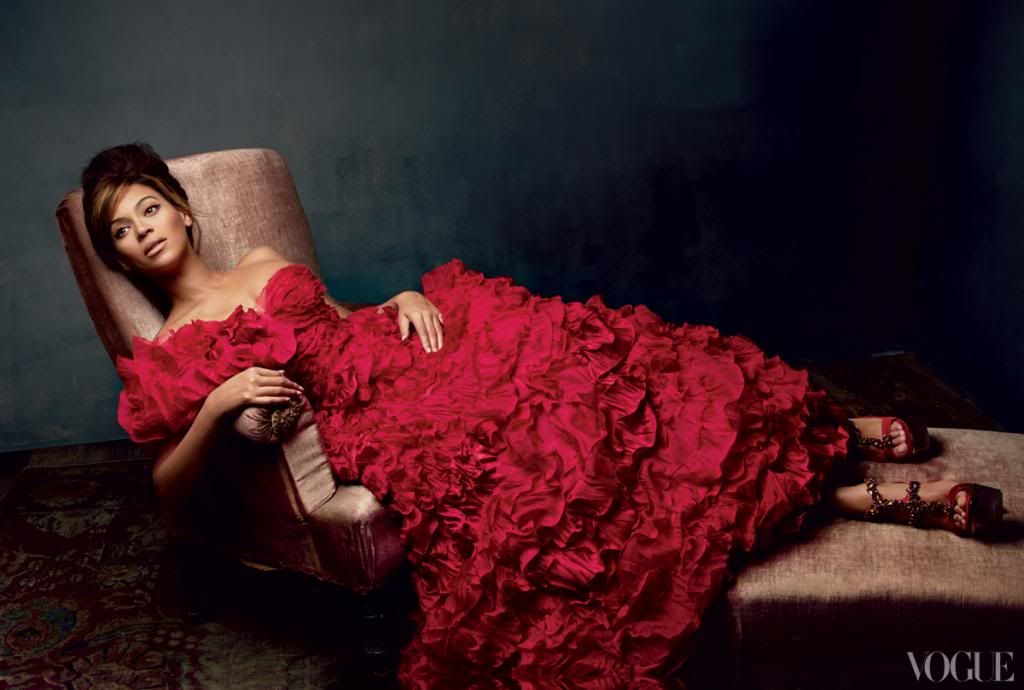 Dress: Oscar de la Renta, sandals: Alexander McQueen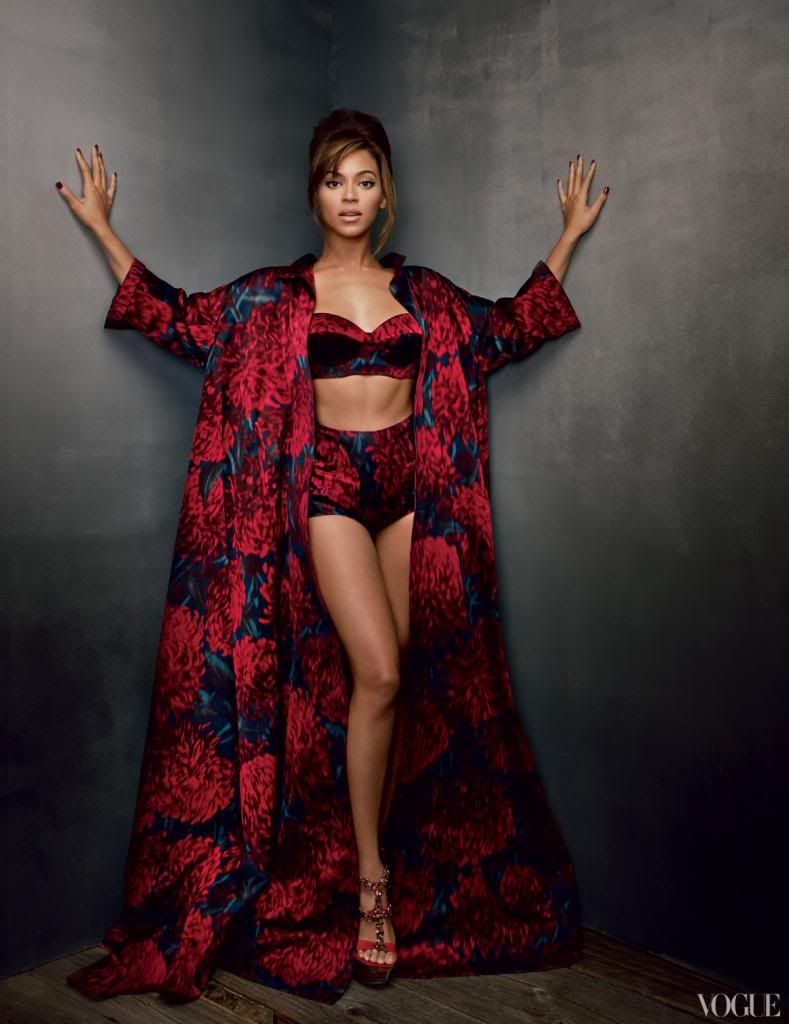 Satin opera coat, bra & high waisted shorts: Rocha