clothes, fashion, fitting rooms, HM, Jeffrey Campbell, leggings, looks, must haves, Nasty Gal, quotes, Rotterdam, shopping, trends, women
Nasty Gal!
10:00 AM

Go ahead girl, I see you!
As I'm sitting here, warm and cozy on the couch (with my two best friends...Ben &Jerry), I'm really reminiscing on those hot summer days we had last year!
These grey clouds and rainy days are making a girl wanting to hand in
her passport and immigrate to the wonderful Islands of Fiji.
A girl can dream… who knows maybe one day!
ANYWAYS, we did have two sunny days last week, so I did have a
little moment to recompose myself and headed out to stroll around in the sun.
Dressed in garter leggings (Nasty Gal), paired with Spiked Litas (Jeffrey Campbell),
a black oversized sweater (Pieces) and a denim shirt (H&M),
I headed out to down town The Hague to run some errands
and later on went for a little shopping spree in Rotterdam.
I've been known to people, for being a girl with an eccentric style.
(To be honest I don't really think my style is eccentric…
I just like stuff that some don't dare to wear!)
Unlike some people who

TRY TOO HARD

to be "stylish" and "different",
I just let it come to me and have fun with it!
(You can tell somebody is

FORCING

a style by the way everything they wear
does

NOT MATCH

with their personality. I'm sorry but that IS the

TRUTH!

)
Everywhere I went, people just stopped and stared.
(a couple of girls even walked up to me and ask where
I had the courage from to walk around the way I did…
and then asked
where they could find these pair of leggings!)
I ended up taking a few pictures in a dressing room over at River Island!
These leggings can be worn with almost everything and are to die for!
Are girls in The Netherlands and other countries ready for this trend? Maybe…
But for now, I'll just enjoy being

THE OUTLAW

!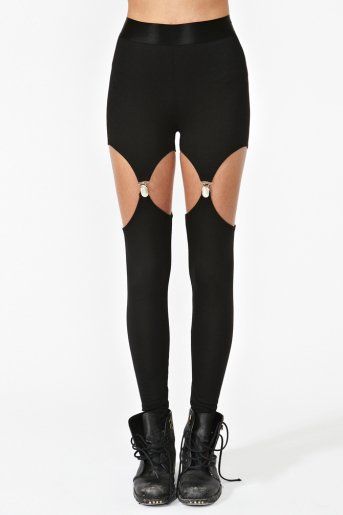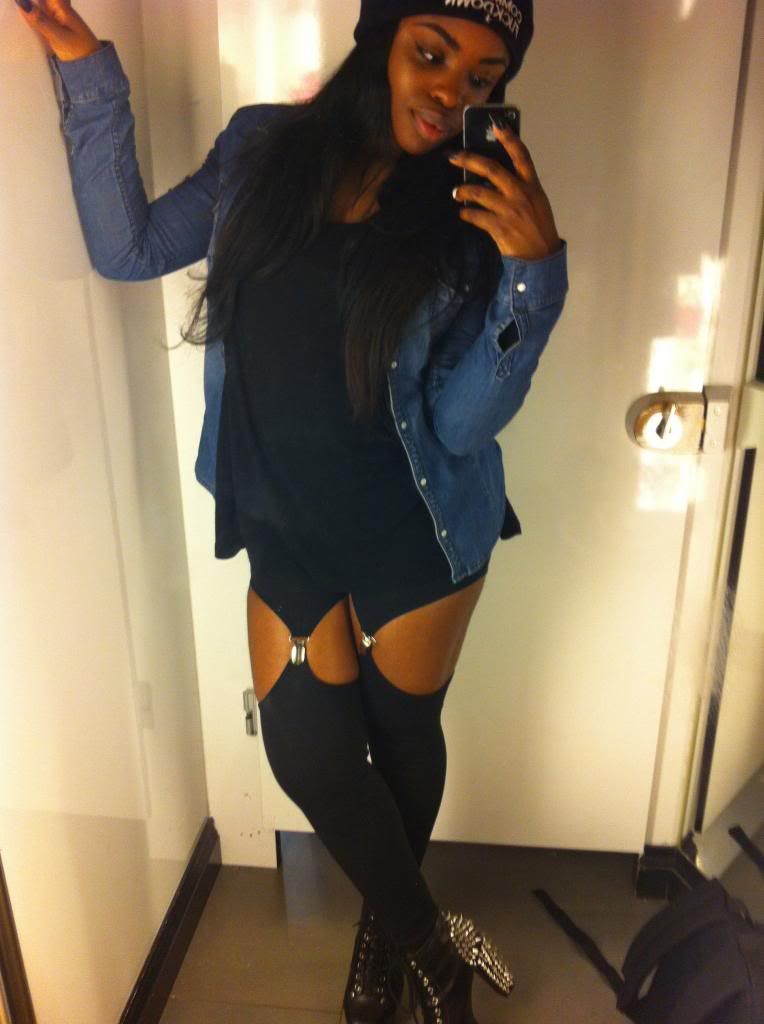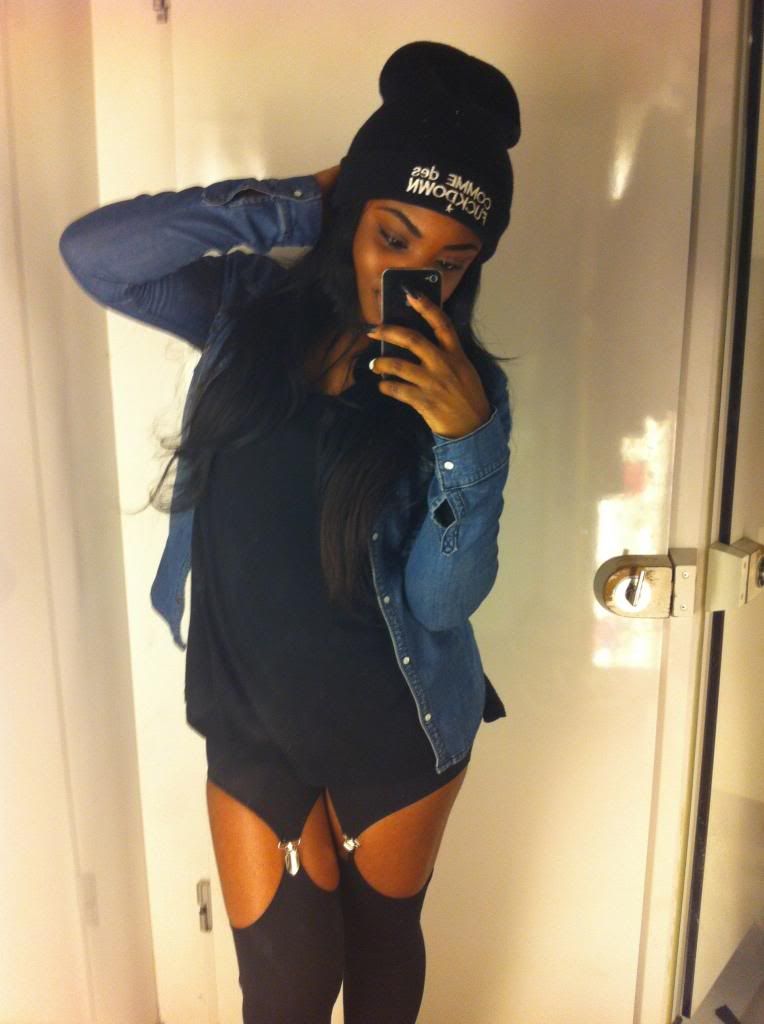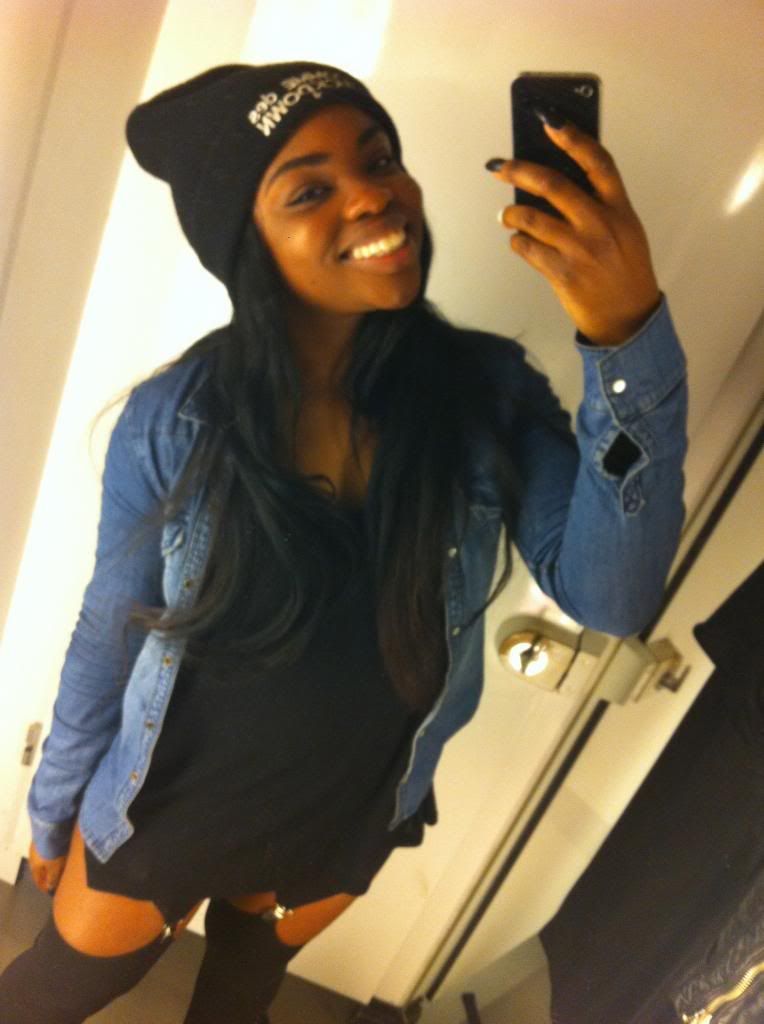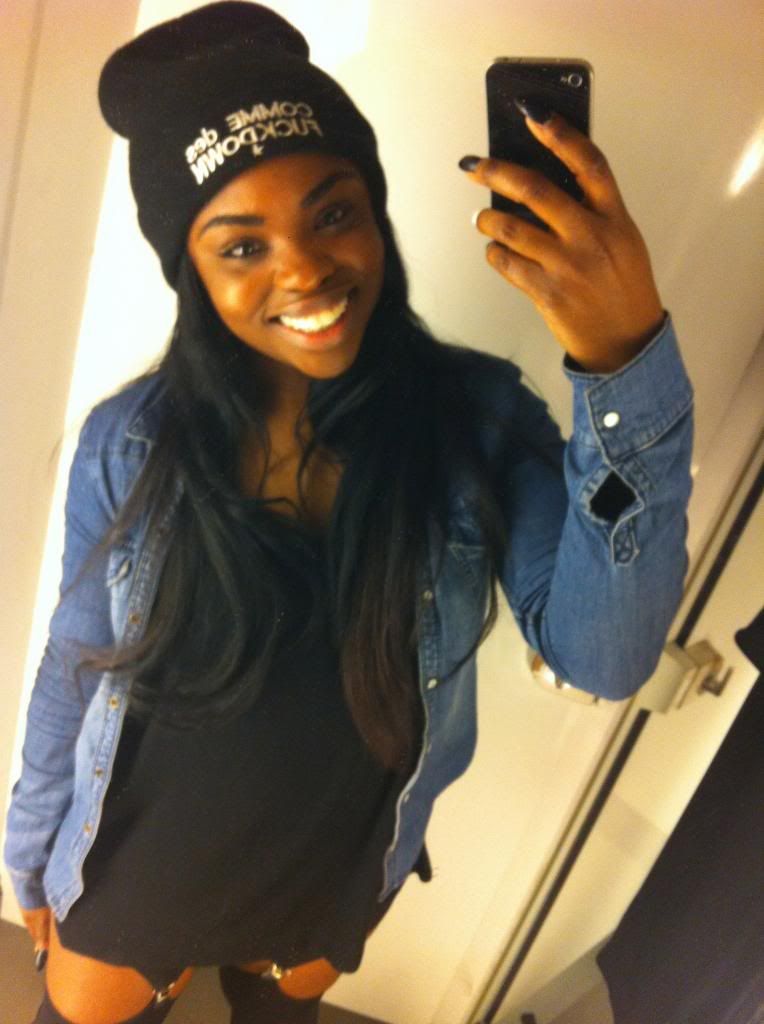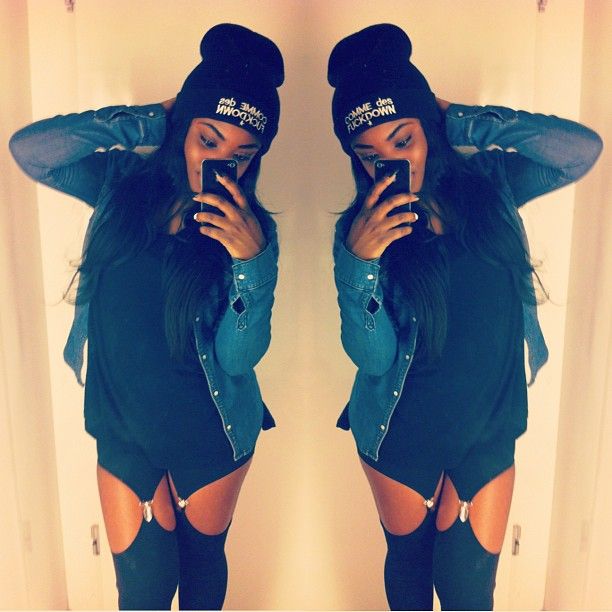 For my girls who are confident enough… the garter leggings can be found here.
Quote of the day: If I ruled the world…