Beauty, Black woman, clothes, events, fashion, Heels, HM, life, lifestyle, lingerie, Lookbook, looks, me, New Look, Primark, Throwback Thursday, trends, Victoria's Secret
Recap: YouFashion Event!
4:17 PM
It took me a while to sit my behind on a chair and take the time to work on the blog, with exams, events and the passing of my grandmother… I've had my mind full with everything.
And because my grandmother always told me;"
No matter what happens, KEEP ON GOING
", I made the effort to pull myself together, grab a pair of
FABULOUS
heels,
put on some lipstick and head out to the past events.
I was invited to the "YouFashion" event a few weeks ago, which was organized
by my former mentor & event manager
Jacqueline Maysa-Iman Berkelaar,
in the VIP Room club in Rotterdam,
who was wearing a shirt from
Karmaloog
.
(I think I need to get me one of their items, even though they're for men...
their craftsmanship proves that their line is
NOT
for the basics!
)
Ladies, that interior is just
EVERYTHING!
I know this might sound crazy (for the ones who have been to VIP Room before),
but I never knew that the place had something fabulous over it.
Don't get me wrong; I have been to the VIP Room before,
but never really paid attention to the interior.
The party that took place on that day, had an upscale twist to it…
want to know why?
The owner of the Cigar Club was present,
and let me tell you…
I never knew that smoking a cigar
(
after choking 3 times and not being able to smoke it till the end
)
could make you feel…"accomplished".
Hell, I was feeling like a bad ass

Mama Jama

!
You couldn't tell me
ANYTHING!
After getting educated by the owner, I knew that this was
something I wanted to try another time.
(Still haven't purchased one though… *cough cough *)
Guests were greeted by the door by a lovely hostess &
some champagne, to get them in the mood for the night.
Celebrity DJ & singer Sam de Wit (One 4th of Dutch group Re-Play)
made sure that our feet couldn't stand still on the dance floor and
even had me "Twerking for the Vine" at some point, without dropping my camera!
And what would a party be without a performance from Dutch singer Gio?
Not so fun, I know! There is something cute about
his
little self that I just can't put my finger on.
But one thing is for sure… he still knows how to wow the ladies.
He even sang "Happy birthday" to this girl….
She couldn't take his eyes of him.
As for me… ya'll know I like to have a selfie-session
every
once in a while with an artist…
and of course taking pictures of my outfit!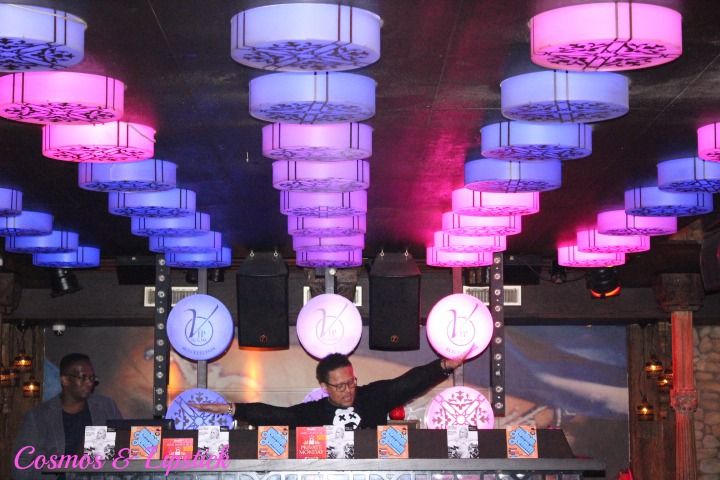 That light in the ladies bathroom was PERFECT!!!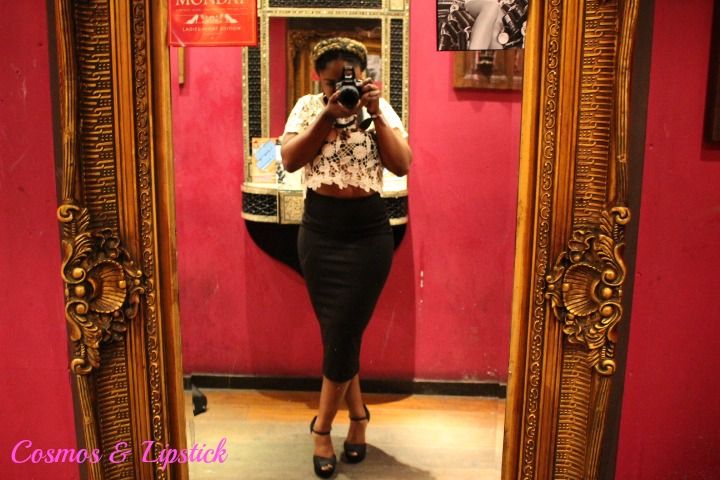 Quote of the day: I think I'm going to need to take more pictures of my OOTD!