So H&M's Fashion Against Aids hit the stores this past Thursday,
and let me tell you I had a blast in the fitting room!
The collection is so dope and colourful, it just makes you want to hit some kind
of outdoor festival with your girlfriends.
As soon as I walked it, it caught my eyes.
(shout out to the staff of H&M The Hague for the visuals!)
I was a woman on a mission. Woke up pretty early,
because I didn't want to be looking for leftovers,
while everybody would already have their items.
On the way down town, I got a "@"reply from H&M Netherlands about my blog post I had posted the day before.
They were excited about it and were curious
know what I was going to buy.
As soon as I walked in, I walked straight to what I wanted and hit up the fitting rooms.
Everything was full, except for the BIG fitting room (my heart skipped a beat with happiness!) There is nothing more dreadful, then walking into a fitting room with God knows how much clothes and stuff and finding out that you can barely turn your ass in there!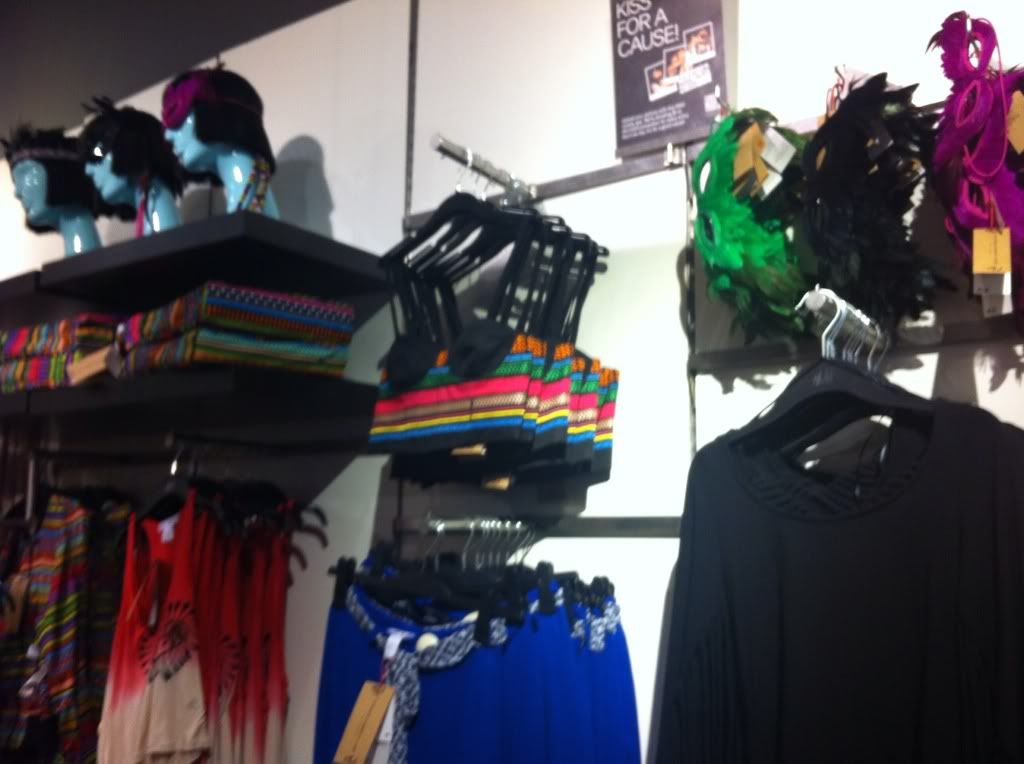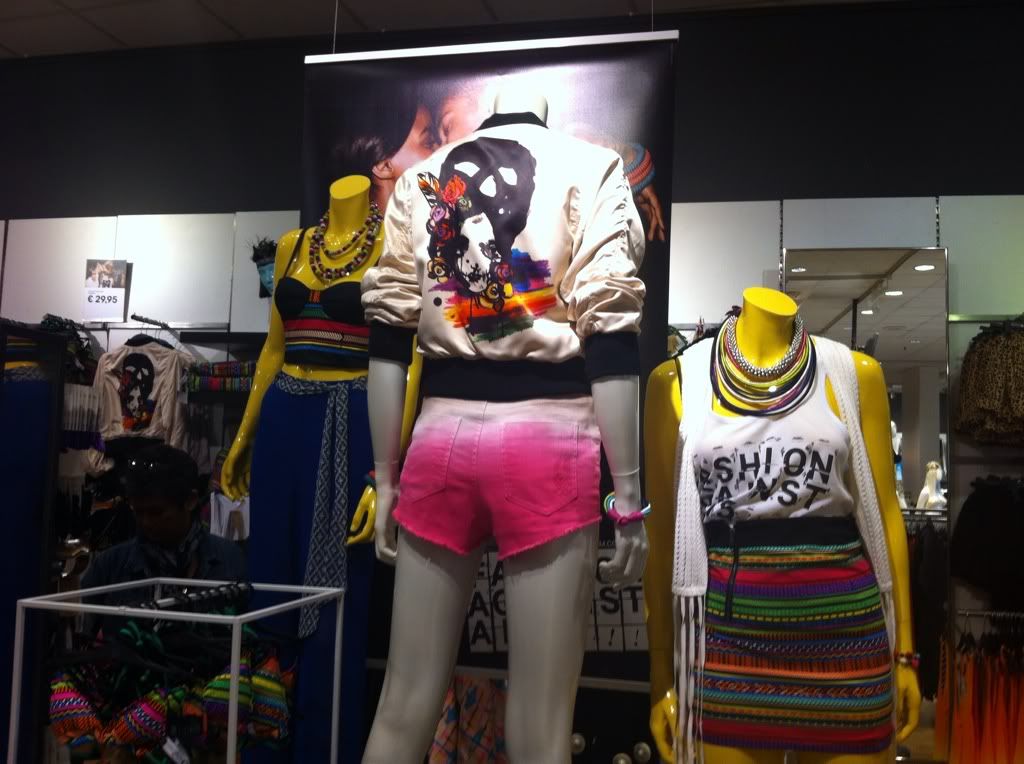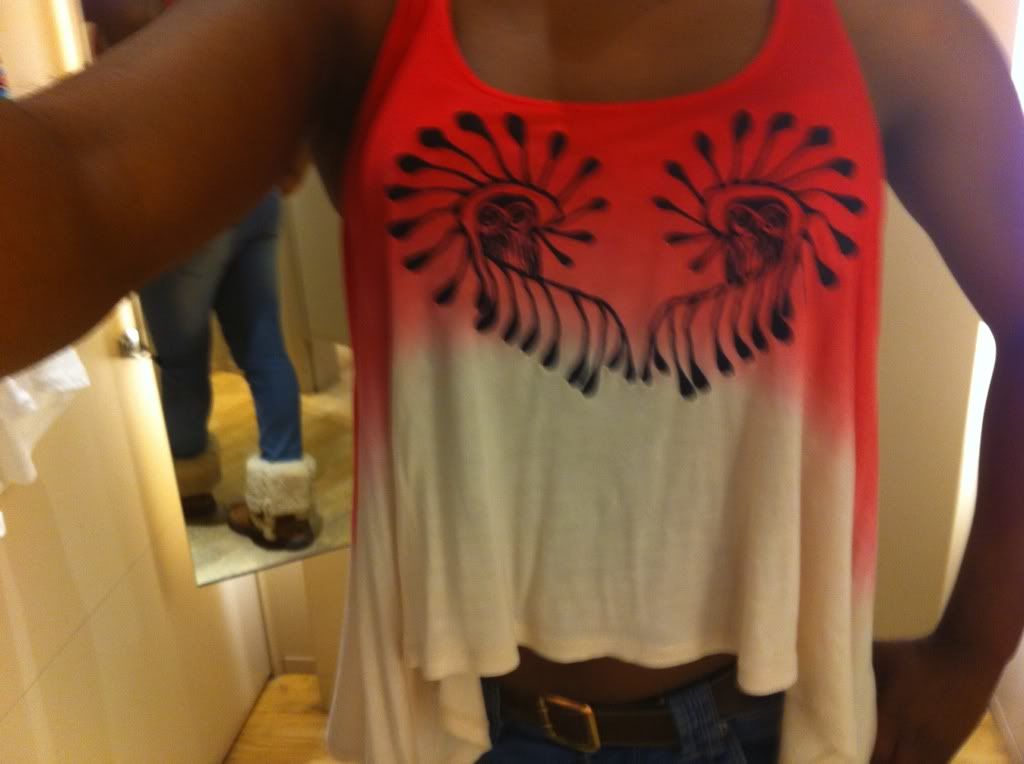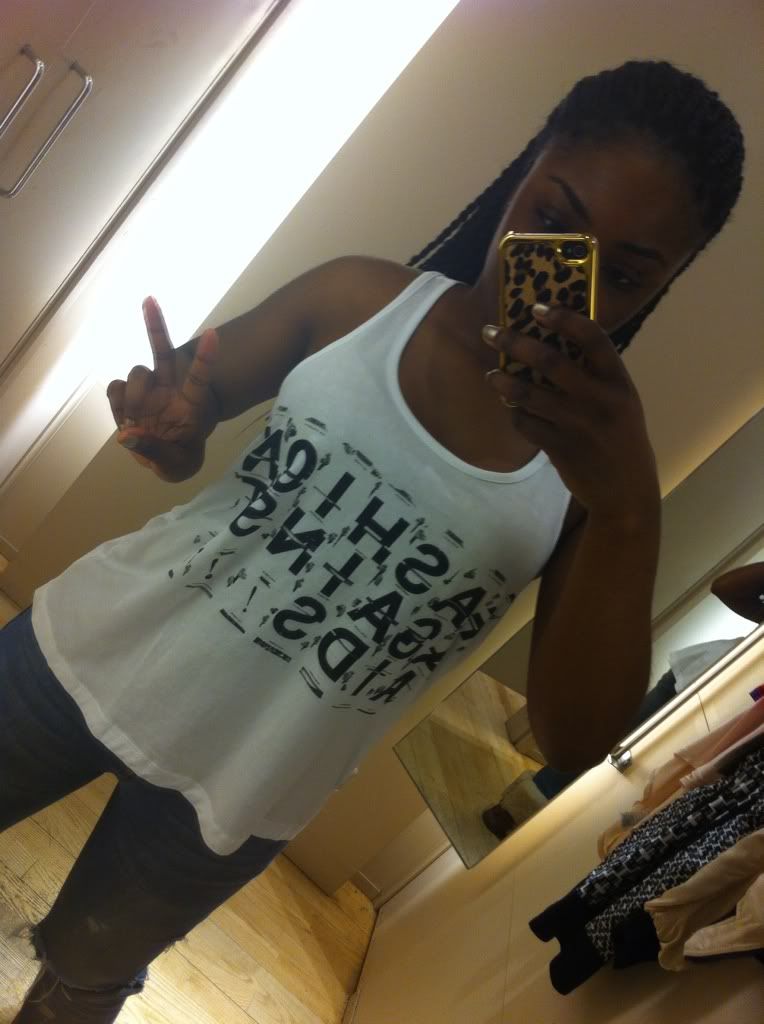 That tie & dye looking shirt was REALLY cute (don't I look ready for Coachella 2013?
They better "bring back" Aaliyah when I'm going!!) but I had a second thought about it.
The jacket was cool and can be worn in two ways,
the skirt was unfortunately

NOT

made for my African behind…but that's okay
J
I ended up buying the "Fashion Against Aids" tank top & that sexy bodycon!
It didn't cost that much, but at least I can say I helped with a good cause against

HIV/Aids
I strongly recommend everybody to go and take a look and
be inspired by this great collection!
Quote of the day: You can look

FASHIONABLE

while helping other people, so why not do it!